"Today is the first day of the rest of your life."
—Charles Dederich
Ahem. Sorry for that cheesy quote. Now that we've apologized, let's get on with our last Masterclass, shall we?! ?
Using tools to promote wisely
Indeed, there are a lot of ways to promote an offer—and one of them is using tools.
And guess what? At CrakRevenue, we've got you covered with the very best of them.
​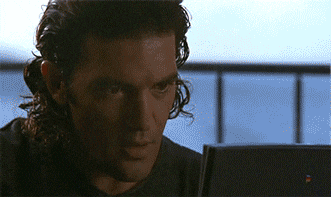 ​
Smartlinks
Smartlinks send your traffic to CrakRevenue's top-converting offers based on user device, user location and your chosen vertical. CR Smartlinks help you get more conversions by generating links to only creatives & landers that have proven to have the highest CTR head and shoulders above the rest!
Let's say someone from the United States clicks on your tracking link (which happens to be a smartlink) from a mobile device…
This person would then be sent to our best converting mobile offer for US traffic – automatically.
So, you send your traffic to one unique link, and we take care of the rest! Our Smartlinks were designed to make your life easier!
Native Ads Generator
Native advertising is the use of paid ads that match the look, feel and function of the media format in which they appear. Here are some examples of native ads that you probably see pretty often:
Ads that appear in your news feed on social networks (ie. your Facebook or Instagram feed
Ads that appear at the top of your Google search results, or in the sidebar
Recommended articles that appear below the article you just read on a blog or news website
With our Native Ads Generator, your ads will conform to the look and feel of your site, blog or tube. This exciting new tool will also help you create a more natural sales funnel that's sure to drive those conversions up.
​
​
Because they look like another piece of content — an extension of your site — these "ads" sometimes resemble a site without any advertisements (to inexperienced surfers, anyway).
Most importantly, Native Ads when done right neither distract nor disrupt the user experience, encouraging a greater number of users to click.
The brand new Survey Machine
You may be asking yourself: What's a Survey Machine? Well, the answer is very simple. It's our way of creating custom surveys that engage your traffic and increase your revenue by having something tailored (and totally custom) to your needs.
All of our Surveys are highly interactive. The related offers can be personalized so they feel less like an ad and more like an extension of your website.
Survey related offers create the ultimate funnel and can help you achieve more conversions than you ever thought possible.
You can customize the set of questions, design, logo, and even the rewards.
So, we named this bad boy generator the Survey Machine (and guess what? It's new and improved!) and it's available for free at CrakRevenue!
Extra earnings, anyone?
When we speak of the "Triple E" method at CrakRevenue, we're not referring to bra size here. As much as we're sure you'd all like to think we're talking about brassiere measurements—the "E-E-E" method we mention actually stands for Extra Earnings Enabled. It's just something every affiliate should keep in mind, because every serious marketer knows how hard it can be to get the maximum out of his or her traffic and campaigns.
You should NEVER say no to extra earnings.
​
​
Pop-unders
Pop-unders can be the perfect supplemental income source to a site's existing monetization strategy. Pops allow the promotion of another campaign or offer without overloading a website with ads—especially if they manage to be subtle in nature, not overly aggressive, and make the visitor believe that the pop-under is merely an extension of the website that they're on.
The Interactive Advertising Bureau (IAB) published some guidelines that they believe all webmasters, affiliates, publishers and Advertisers should follow in their advertising and pop-under pursuits. At CrakRevenue, all guidelines & criteria are respected instantly when you select the appropriate "Extra Earnings" checkbox in CrakRevenue 2.0!
Back Offers
Back offers are complementary offers displayed when users click to access the previous page. What this means is, for the offers you promote, additional geo-relevant top offers will be presented to your visitors if they leave your page using the back button.
Not only do they convert and add to your conversions—but they are a great last-ditch effort to save that sale before your visitor exits.
At CrakRevenue, all back offers shown are always relevant to the offer that was initially "of interest" to the user and surfer at hand. Enabling back offers can increase your earnings by 25% on average, without any additional effort on your part. So, sit back, relax, and fear that "Back" button no more!
You can turn on the Extra earnings easily below each of your tracking link in your account.
​
​
_____
Congratulations! You've completed our Affiliate Marketing Masterclass ?
​
​
Here's a short recap of what you learned in the last 7 days:
The myths about Affiliate Marketing and a lot of definitions
The basics when it comes to starting out in this business, and how to do things right to succeed
CrakRevenue's promotional tools and how much of a game changer they can be for you
The different traffic sources and promotion methods
The verticals, payout types, allowed promotion methods and how the Terms of Service are very important to keep in mind
The importance of A/B testing, tracking, global postback and also the metrics everyone is talking about
Finally, how to set motivating and relevant goals and all the benefits of doing business with a CPA Network

Now that you master all the Affiliate Marketing basics, I think it's safe to say you are ready to jump right into it.